Equinosis Support
Search for answers to common questions, advanced training, and product help.
Latest in Objective Lameness Measurement
1. Lunging without conducting a straight-line evaluation.  While it may not always be possible to get good consistent straight-line data (in which case lunging can help), lunging can complicate an otherwise straightforward straight-line evaluation. It is important to remember that reference ranges for asymmetric head and pelvic movement have not been established for lunging. Because lunging induces torso tilt, which can affect head and pelvic movement symmetry, and this effect is also surface dependent, lunging interpretation is more complex. Increased variability inherent in lunging can increase the difficulty of evaluation. If the lameness is measurable and consistent (repeatable with 2 contiguous...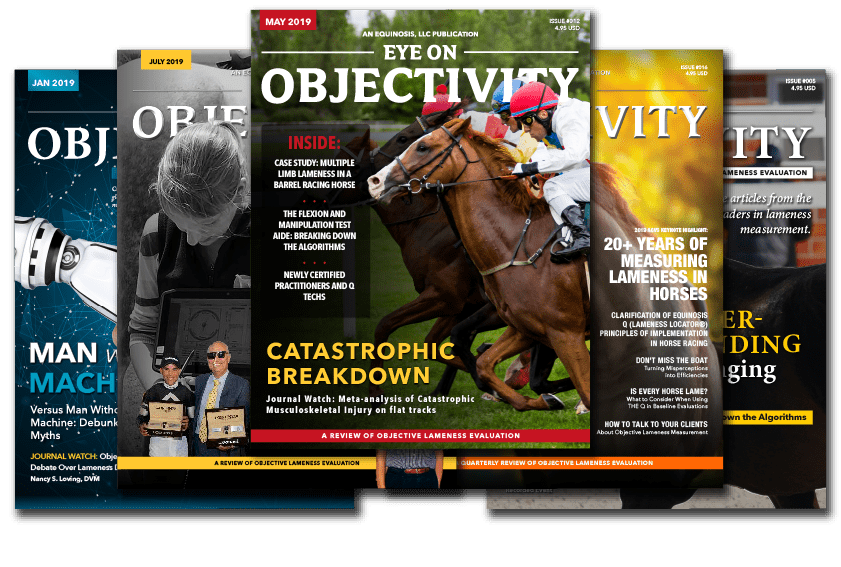 Keep up-to-date. Receive the latest updates regarding Equinosis Q software and advances.
In the Eye on Objectivity, Objective Evaluation Experts share their knowledge through FAQs, Software guidance, updates, user tips, and more. Be the first to know about upcoming CE courses and training opportunities.
Learn More